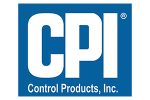 CPI
---
Control Products, Inc. (CPI) was founded in 1946 primarily selling to the US Government in military applications and to this day the switches designed by CPI are still being used extensively in military equipment. Their mission is focused by an ISO9001 quality system and supported by a conservative management philosophy which places a high value on all employees.
They design and manufacture high-end waterproof switches for use in heavy duty applications.
CPI takes Micro-Switch Technology further with a rugged sealing design that is truly waterproof (submersible) not just splash proof. The patented ball carrier design of our Ball Switches and Plunger Switches maintain seal integrity through switch activation in harsh duty environments.